Project film
Together, Hans-Jörg Schwander and Mayada Wadnomiry produced the docu-film "Blooming Industrial Areas". The environmental journalist Dr. Horst Hamm spoke to the two filmmakers.
Horst Hamm: The film title "Blooming Industrial Areas" is far from the reality in many industrial areas. Is this your vision?
Schwander: Certainly, it sounds like a contradiction at first. As a rule, in commercial spaces we are looking for gray halls and huge parking lots, which heat up significantly in the summer and are hotspots in all cities. There is little space for anything to bloom. It does not have to be this way. In light of the climate crisis and related species loss, companies are open to increasing biological diversity on their properties.
Horst Hamm: What made you decide to produce this film?
Schwander: Initially, we had only planned a 5-minute trailer as part of the project proposal. As with all innovative projects, we did not have a clear indication of where the project would take us. Would the apprentices want to be filmed or even take part in interviews, are filming permits issued by the companies? Who can take control of the camera and who is able to communicate effectively with the younger generation? Mayada Wadnomiry, on board at the start, was able to take action. We soon had many great interviews and video-recordings in our hands. In consequence of the Corona crisis, certain things could not be carried out, but we were able to reallocate funds and produce a half-hour film.
Horst Hamm: Ms. Wadnomiry, you have been working as a videographer for a number of years on a variety of topics. Was this topic new to you?
Wadnomiry: Most of the subject-matter I have worked with so far have been of a socio-political nature. But in addition to my work in video journalism, I taught as a teacher in an eco-station in Egypt, and so I was familiar with climate issues. I have been living in Freiburg for four years and have had the opportunity to work more on video projects on climate change and climate protection. The BIG project was too good to miss out on, I had to be there.
Horst Hamm: What attracted you to this film?
Wadnomiry: Working with Hans-Jörg, who is of the opinion that today, we all have to do something about climate change and species loss. And to see how he delivered this concern to the younger generation as part of a sustainable education project – that was great.
Horst Hamm: What do you hope to achieve with the film?
Schwander: The film is intended to encourage companies to take initiative and use the potential on their premises, e.g. to transform a lawn into a species-diverse meadow, to create wellbeing-islands for the staff, to protect buildings from overheating with climbing plants. After companies put these ideas into action, employee satisfaction increases, funds are saved, and resources are conserved. This matter is of course not only of great interest to Freiburg companies, but also to companies throughout Germany and Europe – and beyond. For this reason, the film will soon be available in English and French version.
Kulturforum: Let me take a look over your shoulder: How was the central theme developed in this particular film project?
Schwander: You have to think about the core messages. Who are the leaders? It is the apprentices who should first and foremost have their say. What should the film accomplish? It should be entertaining, captivate the audience and deliver content at the same time. After reviewing about twelve hours of film footage, there were clips that we absolutely wanted to include in the film. Then we started with a mind map and arranged the clips in a clockwise direction, always considering the test question, so that references and connections can be created with regards to content and visuals. It was an intensive process and we worked together extremely well. Mayada edited the film.
Horst Hamm: Is there a part that you particularly like in the film?
Wadnomiry: I was quite impressed by the number of ideas that could be put in action in a timeframe of two years. That's why I find the before and after pictures to be the most effective in the film. The apprentice's final remarks are optimistic that the vision will be passed along to the next generation of apprentices and that other companies will also be inspired.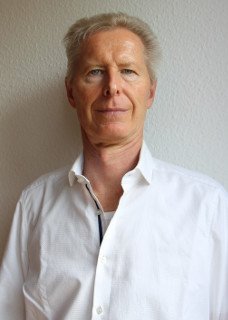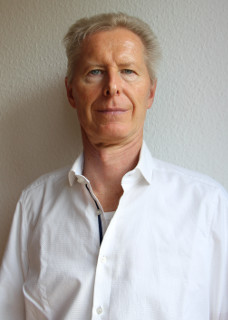 Hans-Jörg Schwander, born in 1958, studied landscape planning and communication sciences. He worked for five years in the nature conservation administration of Baden-Württemberg, founded impuls GBR Media and Planning in 1996 and the Innovation Academy in 2004, where he continues to be the chairman.
Mayada Wadnomiry, born in 1990, studied media and communication sciences in Egypt. She has been working as a video journalist and videographer since 2010. She is committed to intercultural media projects and is a freelance photographer.